© Copyright 2006, ASA-CSSA-SSSA.
For questions, please contact us at:
Phone 608-273-8080
Fax 608-273-2021
Email headquarters@agronomy.org
Sponsored by the Mosaic Company.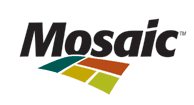 CD produced for ASA-CSSA-SSSA
by The Conference Exchange, www.confex.com
Content of the program and abstracts on this CD was current as of 25 September 2006. The most current program listing can be found online.